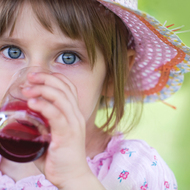 The parents of preschool children in the U.S. may be buying fewer sugar-sweetened drinks, a new study suggests.
Whether that will translate into lower childhood obesity rates remains to be seen, experts said.
There was also a shift in milk purchasing, which some said could be concerning.
Researchers examined purchases of packaged food and beverages among more than 42,000 households with children ages 2 to 5 years old.
They found that between 2000 and 2011, purchased beverage calories dropped by 51 percent and purchased food calories dropped by 21 percent.
Milk purchases decreased by 40 calories a day per person, soft drink purchases by 27 calories a day and juice drink purchases by 24 calories a day.
In addition, daily purchases of grain-based desserts like cakes and cookies dropped by 24 calories, savory snacks by 17 calories and candy by 13 calories, according to results published in the American Journal of Preventive Medicine.
The data came from a consumer panel that asks households to scan and track all packaged goods they buy.
"They do show very large reductions," Tatiana Andreyeva told Reuters Health. "There's no question about the trend. People are buying fewer calories; people are eating fewer calories."
Andreyeva is director of economic initiatives at the Yale University Rudd Center for Food Policy and Obesity in New Haven, Connecticut, and was not involved in the current study.
She wrote in an article last year that soft drink sales have been declining since 2004.
Though the trend is encouraging, she said, "Some skeptics would say, 'How come we don't see fewer obese people?'"
Some research has suggested a decline in obesity among children ages 2 to 5. The Centers for Disease Control and Prevention announced last winter that the obesity rate among preschool children had fallen for the first time in decades (see Reuters Health story of February 26, 2014 here: http://reut.rs/1eKt0kh).
While more than a third of U.S. adults and 17 percent of kids and teens remain obese, the CDC reported that between 2003 and 2012 the obesity rate among 2- to 5-year-olds dropped from 14 percent to eight percent.